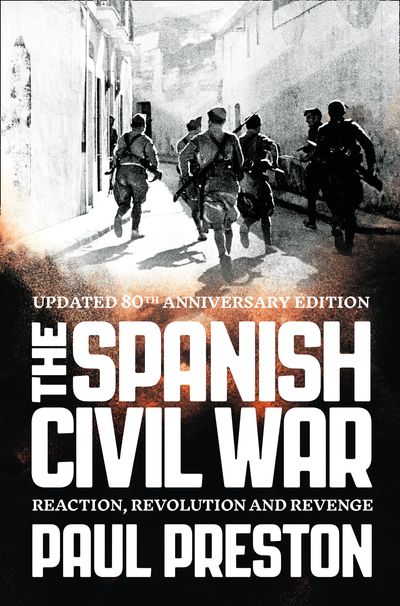 The Spanish Civil War: Reaction, Revolution and Revenge
By Paul Preston
UPDATED EDITION
A rousing and full-blooded account of the Spanish Civil War and the rise to prominence of General Franco.
No modern conflict has inflamed the passions of both civilians and intellectuals as much as the Spanish Civil War of 1936–39. Burned into our collective historical consciousness, it not only prefigured the imminent Second World War but also ushered in a new and horrific form of warfare that would come to define the twentieth century. At the same time it echoed the revolutionary aspirations of millions of Europeans and Americans after the painful years of the Great Depression.
In this authoritative history, Paul Preston vividly recounts the political ideals and military horrors of the Spanish Civil War – including the controversial bombing of Guernica – and tracks the emergence of General Franco's brutal but extraordinarily durable fascist dictatorship.
"'[Preston's] economical style, together with a telling choice of quotes and mordant use of irony, serve his purpose admirably…it is founded upon a vast knowledge and will not easily be refuted." - History Today
"'Not just a detailed description of events but a real interpretation of the causes and course of the war. By allowing the actors of the great Spanish drama to speak, he captures the dynamics of the civil war." - La Stampa
"'Paul Preston's book throws new, definitive light on the conflict." - L'Unità