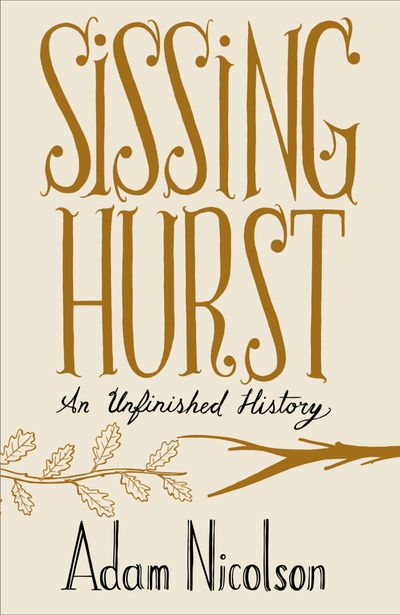 Sissinghurst: An Unfinished History
(Text only)
By Adam Nicolson
A fascinating account from award-winning author, Adam Nicolson, on the history of Nicolson's own national treasure, his family home: Sissinghurst.
Sissinghurst is world famous as a place of calm and beauty, a garden slipped into the ruins of a rose-pink Elizabethan palace. But is it entirely what its creators intended? Has its success over the last thirty years come at a price? Is Sissinghurst everything it could be?
The story of this piece of land, an estate in the Weald of Kent, is told here for the first time from the very beginning. Adam Nicolson, who now lives there, has uncovered remarkable new findings about its history as a medieval manor and great sixteenth-century house, from the days of its decline as an eighteenth-century prison to a flourishing Victorian farm and on to the creation, by his grandparents Vita Sackville-West and Harold Nicolson, of a garden in a weed-strewn wreck.
Alongside his recovery of the past, Adam Nicolson wanted something else: for the land at Sissinghurst to live again, to become the landscape of orchards, cattle, fruit and sheep he remembered from his boyhood. Could that living frame of a mixed farm be brought back to what had turned into monochrome fields of chemicalised wheat and oilseed rape? Against the odds, he was going to try.
Adam Nicolson has always been a passionate writer about landscape and buildings, but this is different. This is the place he wanted to make good again, reconnecting garden, farm and land. More than just a personal biography of a place, this book is the story of taking an inheritance and steering it in a new direction, just as an entrepreneur might take hold of a company, or just as all of us might want to take our dreams and make them real.
'A masterpiece of rural romanticism, told with shameless lyricism…the narrative of his struggle is charmingly interspersed with tales from Sissinghurst's past…all is warmed by Nicolson's evocation of Sissinghurst's natural history…the vision is one of nature, art and human history in glorious coalition, the essence of the Englishman's sense of place….this uplifting book.' Sunday Times -
'Nicolson's book is one of those rare things: a story that seems small, irrelevant to most of us, rarefied in its history, full of detail about land rights and Trust guidelines, and yet which blooms in front of our eyes into a much larger, more important, more universal one…It's a beautiful, fascinating, touching account.' The Scotsman -
'This necessarily self-deceptive and often beautiful book plumbs those depths much more deeply than do most of the existing paens to this celebrated place.' Literary Review -
'Wonderfully engaging…elegant and lyrical, this is a total delight'. Good Housekeeping -