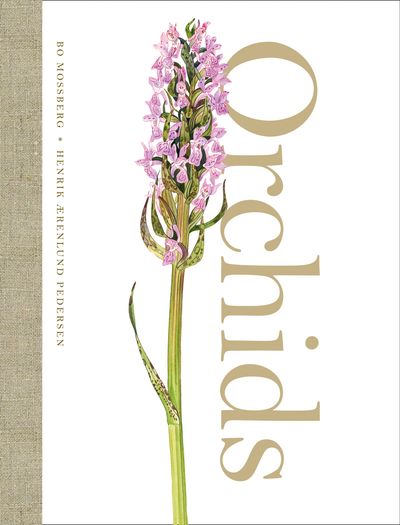 Orchids
By Henrik Aerenlund Pedersen and Bo Mossberg
A beautiful, richly illustrated book on Europe's wild orchids – perhaps the most enigmatic and popular group in the botanical world.
The orchid family (Orchidaceae), numbering some 25,000 species, is one of the world's two largest families of flowering plants. Whilst the vast majority of orchids are found in the wet tropics, Europe accommodates c.130 native orchid species which are equally arranged in dense inflorescences of great beauty. Furthermore, the adaptations encountered in some of the European species are just as fascinating as those of their tropical relatives.
This book provides an introduction to the native orchids of Europe. It features four sections: 'Structure and systematics', 'Orchids and the environment', 'Orchid portraits' and 'How to learn more'. This part constitutes the bulk of the book, presenting individual genera in a sequence which reflects their most likely evolutionary relationships. Each genus is introduced by one page of text and illustrated by one or more colour plates on the following pages. The text gives information on how to recognise the genus, where it is distributed, and the estimated number of species it contains – alongside information on the range of environmental requirements and flowering times in the European species. Depending on the genus, additional information may be found on topics such as pollination biology, associated fungi, evolutionary relationships or systematic problems.
Beautiful watercolour artwork accompanies the text, making this an indispensable gift for anyone interested in the natural world. Not only is it a useful field guide, it is also a beautiful art book.