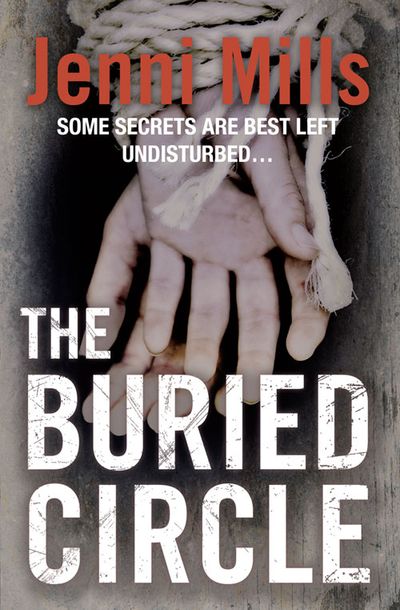 The Buried Circle
By Jenni Mills
A pacy literary thriller, 'The Buried Circle' is a gripping blend of fact and fiction, peopled with extraordinary characters.
The village of Avebury is one of the most mysterious places in the English countryside. Surrounded by ancient standing stones, crop circles and burial mounds, this is a place where all is not as it seems.
In 1938, the archaeologist Alexander Keiller – a millionaire playboy with a passion for ritual magic – plans to reconstruct the 5,000-year-old stone circle at Avebury. As war looms, Frannie Robinson and her boyfriend Davey are among those who fall under Keiller's spell, with fatal results.
Seventy years later, Frannie's granddaughter India, filming in the area, survives a helicopter crash. Devastated, she decides to move back to Avebury and to her grandmother, setting out on a quest to discover the truth about her family. But why is her grandmother so reluctant to talk about Keiller and the war? And exactly whose past is India unearthing…?
'Jenni Mills's second novel is outstandingly accomplished and gripping.' Jessica Mann, Literary Review -
Praise for 'Crow Stone': -
"'An addictive, high-quality psychological thriller." - Kate Mosse, author of 'Labyrinth'
"'An amazingly accomplished first novel - intricately plotted and with a terrific, engaging protagonist. Anyone who has so much as a hint of claustrophobia or fear of pot holes should read it only in daylight with the windows open." - Jenni Murray, author and broadcaster
"'Ingenious, well-plotted and…really holds the attention. It's a damn good read." - Susan Hill
"'[A] taut archaeological thriller…Mills gradually leaches out Kit's unstable history which, combined with the fissured roof, conflicting loyalties and predatory men, keeps the adrenaline flowing high." - Financial Times
"'The geological and archaeological background lends colour without overwhelming an elaborate, convincing plot, and the characters are really believable. This is a remarkably accomplished and well-written first novel." - Literary Review
"'A compelling thriller…When Kit finds evidence of what could be an amazing archaeological discovery, the secrets of her past become caught up with the race to uncover the mystery hidden in the mines - which results in a chilling climax…Ingenious." - Editor's Choice, Closer magazine
"'Nail-biting suspense." - Woman & Home