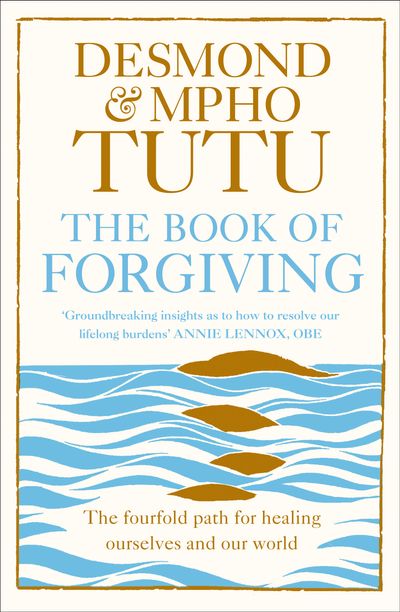 The Book of Forgiving: The Fourfold Path for Healing Ourselves and Our World
By Archbishop Desmond Tutu and Rev Mpho Tutu
The Book of Forgiving, written together by the Nobel Peace Laureate Archbishop Desmond Tutu and his daughter Revd Mpho Tutu offers a deeply personal testament and guide to the process of forgiveness.
harms or real traumas. But the path to forgiveness is not easy, and the process unclear. How do we let go of resentment when we have been harmed, at times irreparably? How
do we forgive and still pursue justice? How do we heal our hearts? How do we heal the harm we have caused others? And how do we forgive ourselves?
Drawing on his memories of reconciliation in post-apartheid South Africa, Archbishop Desmond Tutu, together with his daughter, Revd Mpho Tutu, herself an experienced
teacher and preacher, offers four concrete steps along the path to forgiving and being forgiven.
Each chapter contains reflections and personal stories, as well as exercises for practising each step of the path. The Book of Forgiving is a touchstone and tool for anyone seeking
the freedom of forgiveness: an inspiring guide to healing ourselves and creating a more united world.
"'I am lost for words to express my appreciation for this book. With considerable courage the authors recall the hurts they and others have suffered and how, in the face of dreadfulwrongs,forgiveness has proved to be truly healing." - - Terry Waite
"'Desmond and Mpho Tutu have been very practical and generous in writing this book. Drawing on an experience of suffering and forgiveness which no-one would wish toendure, they make a loving gift of it to make forgiving easier for their readers, who should be many - for the need to forgive is as basic to our humanity and the future of our speciesas eating and breathing." - - Diarmaid McCullough
"'Bishop Tutu and his daughter Mpho reveal groundbreaking insights as to how to acknowledge and resolve our lifelong burdens of anguish and pain towards a new paradigm of transformative healing." - - Annie Lennox