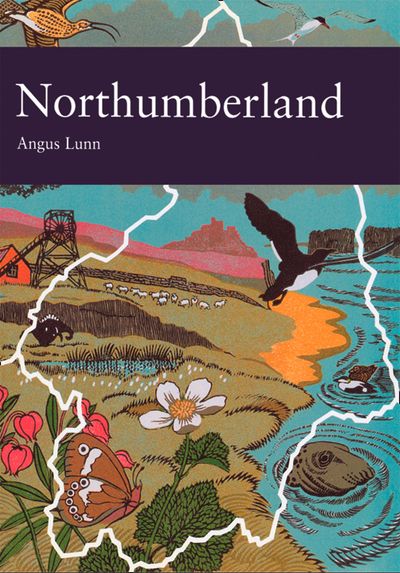 Collins New Naturalist Library - Northumberland
(Collins New Naturalist Library, Book 95)
By Angus Lunn
A definitive natural history of Northumberland, from its ecological history, geology and climate to its naturalists and conservation issues.
Drawing on his extensive knowledge and experience of the region, Angus Lunn gives a comprehensive account of several types of habitats and geographical areas, including woodlands, the Kielder Forest, moorlands, other inland terrestrial habitats such as montane and limestone habitats and lowland mires, rivers, lakes, reservoirs and ponds, and the coast. The book examines the history and ecology of each of these habitats, and describes the rich variety of flora and fauna to be found living there.
Illustrated with over 100 black-and-white line drawings and photographs, plus a colour photographs, this is a comprehensive guide to an area of great natural history and interest.
'exhaustively researched…an impressively detailed compendium of Northumberland's ecological history, geology and climate.'Morpeth Herald -
'a glimpse at the sheer quantity of detail contained on the pages of this book soon makes it plain that this is a thoroughly comprehensive survey of the county's natural history.'The Northumbrian -
'essential reading for the informed naturalist…refreshingly satisfying.'Northumberland Gazette -